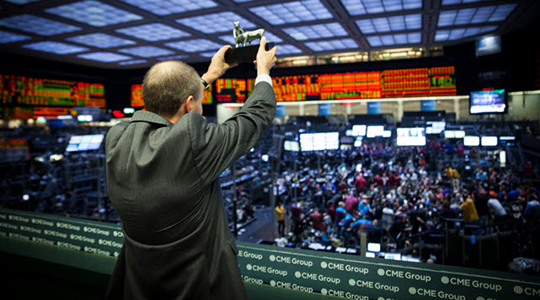 Check out performance reports on some of the best futures traders in World Cup Advisor.  Learn how you can automatically follow their trades.
---
Oahu Capital Group, LLC offers the World Cup Advisor (WCA) program where talented and professional traders around the world display their live trading accounts in real time and allow subscribers to follow their activity.
Many are also familiar with the World Cup Trading Championships® (WCTC).
In year-long World Cup Championship of Futures Trading® event, traders fund their accounts ($10,000 minimum for futures) and use their own strategies. Some day-trade, while others hold positions for weeks or months. Some use discretionary methods, while others use computerized programs. Each trader does his own thing with one goal in mind: Post the highest possible net return by the end of the competition.
In 1987, Larry Williams is best known for winning a 11,376% net return with a starting investment of $10,000. WCTC is a 12-month competition with real money. Ten years later his daughter, actress Michelle Wiliams, won the same contest in a 12-month competition with real money. Back in 2001, a modest 53% return captured the crown.
---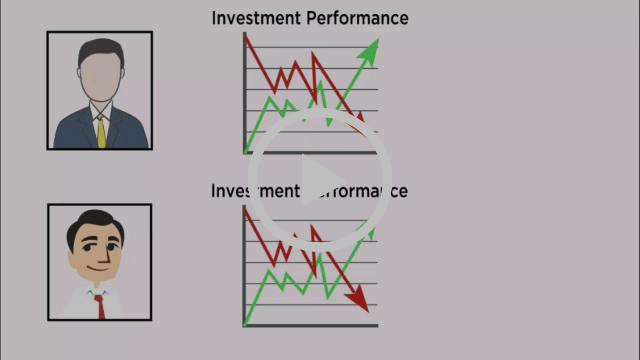 Watch Video
---
Oahu also is a registered NFA member and representative for both the World Cup Trading Championships® (WCTC) and World Cup Advisor (WCA).
Get a free sample performance report by completing our form to learn more.  Schedule a free consultation with our team and gain access to real-time updates from current World Cup advisors.
* Top 3 World Cup Trading Championships of Futures Trading Snapshot below as of April 06, 2017.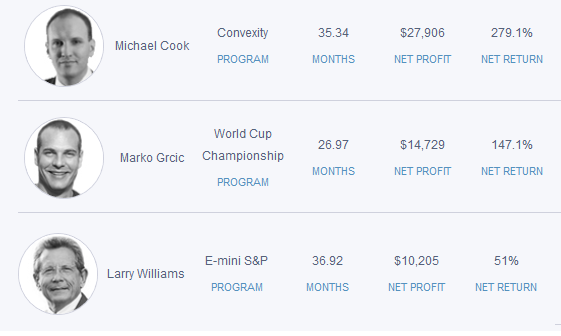 Performance calculations described in rules under 'Trading Championships' on WCA subscriber page.
---
Award Videos Top Profiles Be a Subscriber
---
Trading futures and forex involves significant risk of loss and is not suitable for everyone. Past performance is not necessarily indicative of future results. World Cup Championship (WCC ) accounts do not necessarily represent all the trading accounts controlled by a given competitor. WCC competitors may control accounts that produce results substantially different than the results achieved in their WCC accounts. WCC entrants may trade more than one account in the competition.