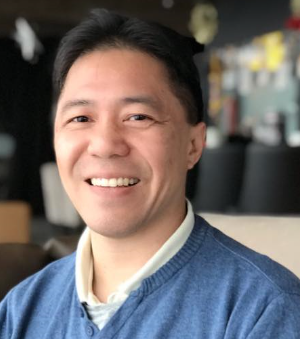 Our team takes pride helping clients mitigate potential price risk in their operation using financial markets to deliver a competitive edge in their industry. Interestingly, we find many business don't even realize how much profit potential is being lost each month due to unhedged financial exposure in their operations. Ignoring price volatility in one's procurement cycle could mean less profits each month that you may be overlooking.
By gaining a deep understanding of our clients' processes, we can identify lost earning potential and design strategies to reduce profit erosion from adverse price moves that affect costs in raw material, energy, FX or interest rate related transactions. Unhedged financial exposure could lead to unplanned increases that impact your bottom line. 
Be sure to check out our webcasts to see how businesses get hurt by ignoring price risk.
This email address is being protected from spambots. You need JavaScript enabled to view it. and see how we can help. 
---
Listen to our Podcasts
---
Origin
O'ahu (pronounced "oh-ah-hoo") is a Hawaiian word meaning "The Gathering Place".  It is the third largest of the Hawaiian Islands.  Honolulu is located on Oahu as a major financial center of the islands and of the Pacific Ocean.

Oahu Capital Group, LLC is a registered commodity trading advisor (CTA) and member of the National Futures Association. Its primary office is located in Honolulu, Hawaii and maintains a branch office located in Singapore at the "ORQ" building downtown known as One Raffles Quay.

Services include:
---
Our focus is primarily in agriculture, energy and financial markets.  

Businesses need to constantly identify ways to reduce costs while offering competitive prices.  They also need to navigate an environment of rising costs and/or falling sales prices. We help clients achieve margin preservation by assisting their purchase & sales decisions with price hedge strategies using financial instruments to manage risk. As a registered Commodity Trading Advisor (CTA), our expertise using financial forwards, futures, options and OTC swaps to mitigate operational price risk can help you gain an edge with potential business opportunities.

We help institutions handle price uncertainty impacting their operations so they can focus on what they do best -- manage their business.

Oahu Capital Group (Asia) Pte Ltd. is a separately registered business in Singapore located at the same branch office as Oahu Capital Group, LLC.  Its business focuses solely on learning resources dedicated to futures and options education.  Get a wealth of information on case studies, software and support at Oahu Education.
---

Oahu Capital Group, LLC (dba: Oahu Capital) is a NFA member.
The NFA is the self-regulatory organization for the U.S. derivatives industry, including on-exchange traded futures, retail off-exchange foreign currency (forex) and OTC derivatives (swaps).