Using financial markets to mitigate business risk in commercial trade requires experience coordinating the flow of physical goods with instruments to manage price uncertainty. 

Businesses need to constantly identify ways to reduce costs while offering competitive prices.  Wholesale business operators are always concerned on maintaining profitability in dynamic price environments. 

Our team helps clients achieve margin preservation by assisting their purchase & sales decisions with price hedge strategies using futures and options to manage risk.

Learn how you can improve margin efficiency throughout your business cycle by managing risk using financial derivatives.

---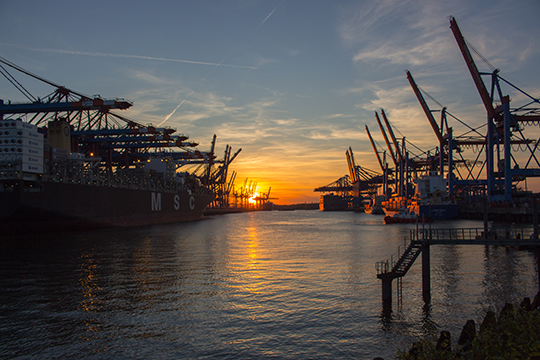 ---
Guidance
Let's start with a call to discuss challenges around your business operations that are impacted by material price fluxuations.

What happened when your projected raw material, fuel or transport costs unexpectedly skyrocketed in light of your contracted sales commitments?  How can you lock in today's prices on future sales?

We'll spend time evaluating scenarios with various price alternatives that directly impact your business and how to manage these using financial derivatives.  You'll learn strategies that have the potential of effectively improving your profit margins and reducing your cost basis. 
---
Key Industrial Programs on Margin Management

Oahu offers consulting and education on how to manage physical positions amidst dynamic price changes in markets.  You'll learn to better manage costs and bottomline profitability by hedging risk.

We work with a wide range of clients from local dairy, grain and beef producers to large commercial procurement operators, importers, refineries, ingredient and feed processors, oil & gas marketers.
---

Gain better control of marketing plans through periods of unpredictable price changes


Manage input costs and wholesale pricing to customers



Improve decisions on inventory with margin management



---
Education

Make better purchasing decisions and effectively manage your inventory through our weekly consultation program. We'll start with your concerns where price fluxuations on material cost inputs could negatively impact your business. 

You'll also look at strategies to manage potential price erosion on sales in the face of geo-political uncertainty and seasonal dynamics that could affect your profitability.

See immediate results by comparing your decisions without risk management against our program. Reduce costs while protecting profits.




Need customized training for your staff?  Call us! +1 808 838 7500 (USA) or +65 9088 6721 (Asia)
---
Work with our team of experts who will educate you on using financial derivatives as risk management tools to meet your business objectives.  Attend one of our partner workshops and experience realistic simulations using historic price data.  Make cost decisions using derivatives to manage price risk.

Our process of both education and consulting will give you the necessary confidence and skills to better manage your business price risks with financial instruments.

Find out how you can benefit from our services by scheduling a call now.

Call or email inquiry to:  This email address is being protected from spambots. You need JavaScript enabled to view it.