Click image to enlarge

Leverage Experience in Risk Management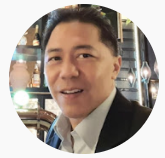 Derek Ching
Managing Director
Oahu Capital Group, LLC
As a registered Commodity Trade Advisor (CTA) with the National Futures Association, Oahu Capital has teamed with Straits Financial in the U.S. and Singapore to offer clients access 24/7 over-the-counter (OTC) desk through the Structured Products Division.
Oahu will thoroughly manage your risk mitigation needs from beginning to end using strategies on futures, options and OTC products. Straits Financial is a registered FCM (futures commission merchant) providing clearing and execution across global exchanges.
OTC products are designed as a tailored risk management solution for commodity based consumers and producers. This risk management tool complements our existing product offering, allowing end users and producers the ability to customize their hedges through a tailored product offering.
---
Structured Products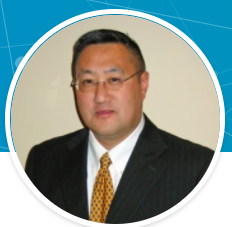 Hilton Sheng
Managing Director - Structured Products Group
Straits Financial LLC
Oahu's Structured Product Division will help your business with professional risk management strategies that are tailored to meet their policy requirements to minimize risk. We engage in physical and structured commodity trading, as well as collateralized financing of physical commodity cargoes to clients. Our strengths in the financial markets allow us to explore trading strategies by combining opportunities in these markets and the physical markets to assist our clients in achieving their desired cost savings or potential yield enhancements.
Prior to joining Straits as Managing Director, Mr. Sheng's career in managing the Structured Products division of major firms to include Rosenthall Collins Group (President), RJ O'Brien & Associates, LLC (SVP), Hudson Capital Group (Director), COMEX (Floor Trader), Infinergy Fund (Partner), ABN AMRO Bank N.V. (Director), UBS (Director), REFCO (VP Head of Energy), Cargill (Sr. Energy Analyst).
Straits also possesses the ability to offer structured financing solutions that allow clients to monetize their inventories. Our trade services team has practical and ready experience in facilitating trades in all exchange-traded commodities.
Receive customization and control. Through the Clearport platform, creative "OTC-like" transactions are available within the secure credit environment of the CME Group exchange. With no long term contracts, and no fees for analysis, strategies, or execution, you and your clients are free to trade when and where you'd like.
Exchanges included in our trading models are: CME Group (NYMEX, COMEX, CBOT, CME). Get in touch with us today for your free market consultation.
Structured Products allow our clients to access tailored risk management tools that they could not otherwise utilize. We work closely with our clients to develop a risk mitigation plan by identifying their specific needs and risks in all environments. This partnership ensures a long-lasting mutually beneficial relationship between the Oahu & Straits team.
---
OTC Exotic Structured Products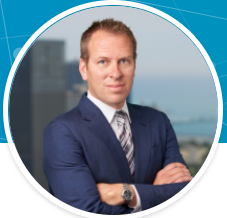 Corey Folske
Senior Vice President/Head of OTC Exotic Structured Products
Straits Financial LLC
Corey is a highly skilled exotic OTC Market Maker and OTC Derivatives Trader with more than 18 years of experience. Before joining Straits Financial, Mr. Folske was the head OTC trader and market maker for a major brokerage firm and managed risk for one of the largest domestic poultry producers.
Mr. Folske has a successful track record in risk management with commodity based exchange traded and exotic OTC derivatives, investment management, as well as training teams of market maker and sales team trainings to successfully grow deal flow while enhancing our clients profit margins. Mr. Folske has an extensive history of exceeding business performance and profitability targets while growing departments and meeting quarterly goals.
He has proven experience for building and maintaining strong relationships with senior-level partners and cross-departmental team leaders utilizing existing relationships. His deep expertise in the agribusiness and poultry sector, trading a wide variety of markets including sugar, coffee, cocoa, soybeans, oil, meal, corn, wheat, livestock and energies attributes to his past success.
---
Reach out to us
As we help clients with risk mitigation strategies, our team will also help you evaluate solutions that can streamline the flow of your supply chain integrations. We can also assist with trade finance, Saas based CTRM / ETRM solutions and hedge accounting.
We have a full range of product offerings for all risk profiles.  Let's schedule time to discuss more.
Derek Ching
Managing Director
This email address is being protected from spambots. You need JavaScript enabled to view it.
+1 808 838 7500 ext. 3 (USA)
+65 9088 6721 (Singapore)